Design Personal Blender Pro
Fit and healthy throughout the day: Smoothie ›To Go‹ for the whole family
2 XL drinking mugs (500 ml) and 1 XXL drinking mug (700 ml) with convenient lid for use on the move – for sport, for the lunch break or as a shaker (BPA-free Tritan unbreakable, shockproof, and dishwasher safe)
1 dry container made of stainless steel (200 ml) for grinding whole grains, rice, oats, and cereals as well as coffee beans, spices, and nuts
1000-watt high-performance motor
Kinetix Blade & Bowl System: specially designed container system with 4 stainless steel blades and rounded edges for a perfect mixing result and obtaining even finer particles
Motor base made by die-casting; coupling, drive coupling, and bearing made of metal (especially robust and durable)
Easy to clean – all accessories are dishwasher-safe
With recipes for green smoothies, fruit smoothies, superfood and protein shakes, protein boosters, cocktails, almond, quinoa or coconut milk, and vegan fruit ice cream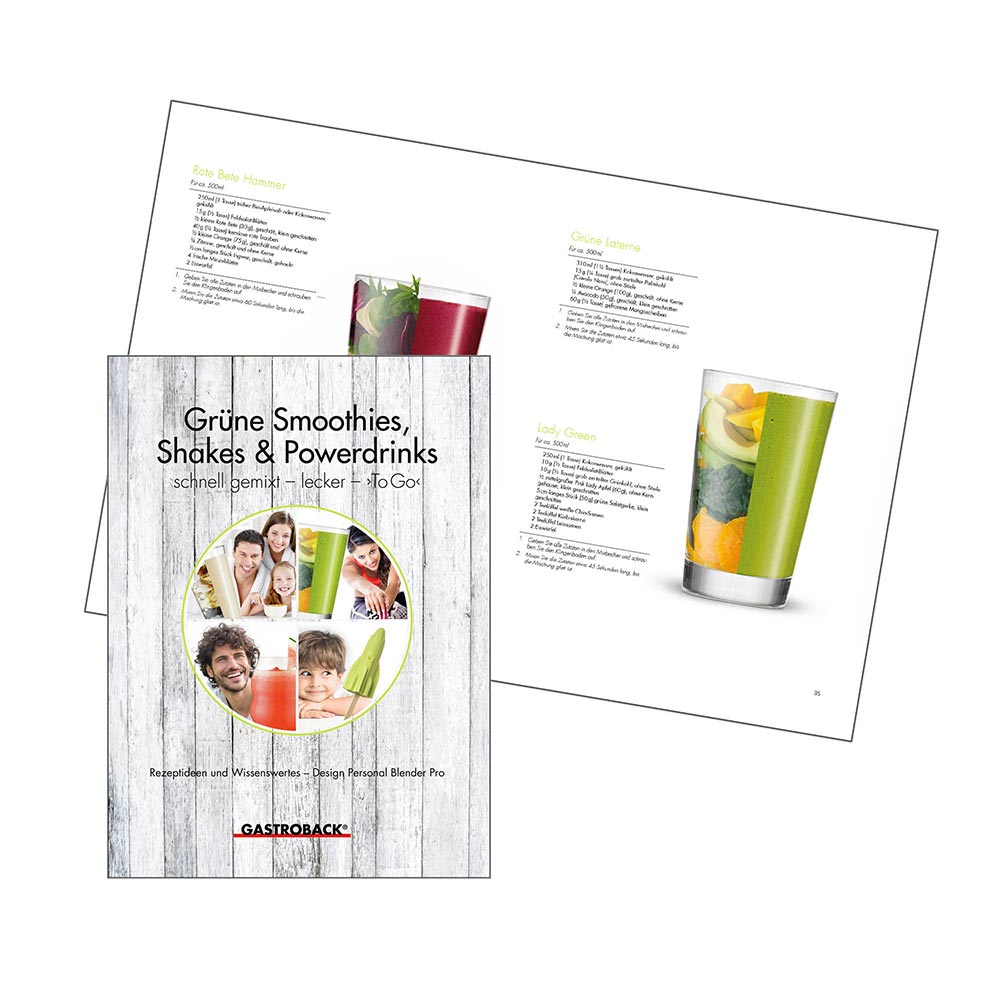 Including recipe book
With recipes for green smoothies, fruit smoothies, superfood and protein shakes, protein boosters, cocktails, almond, quinoa or coconut milk, and vegan fruit ice cream.
Includes To-Go Mug
2 XL drinking mugs (500  ml) and 1 XXL drinking mug (700  ml) with convenient lid for use on the move – for sport, for the lunch break or as a shaker (BPA-free Tritan unbreakable, shockproof, and dishwasher safe).
1 dry container made of stainless steel (200  ml) for grinding whole grains, rice, oats, and cereals as well as coffee beans, spices, and nuts.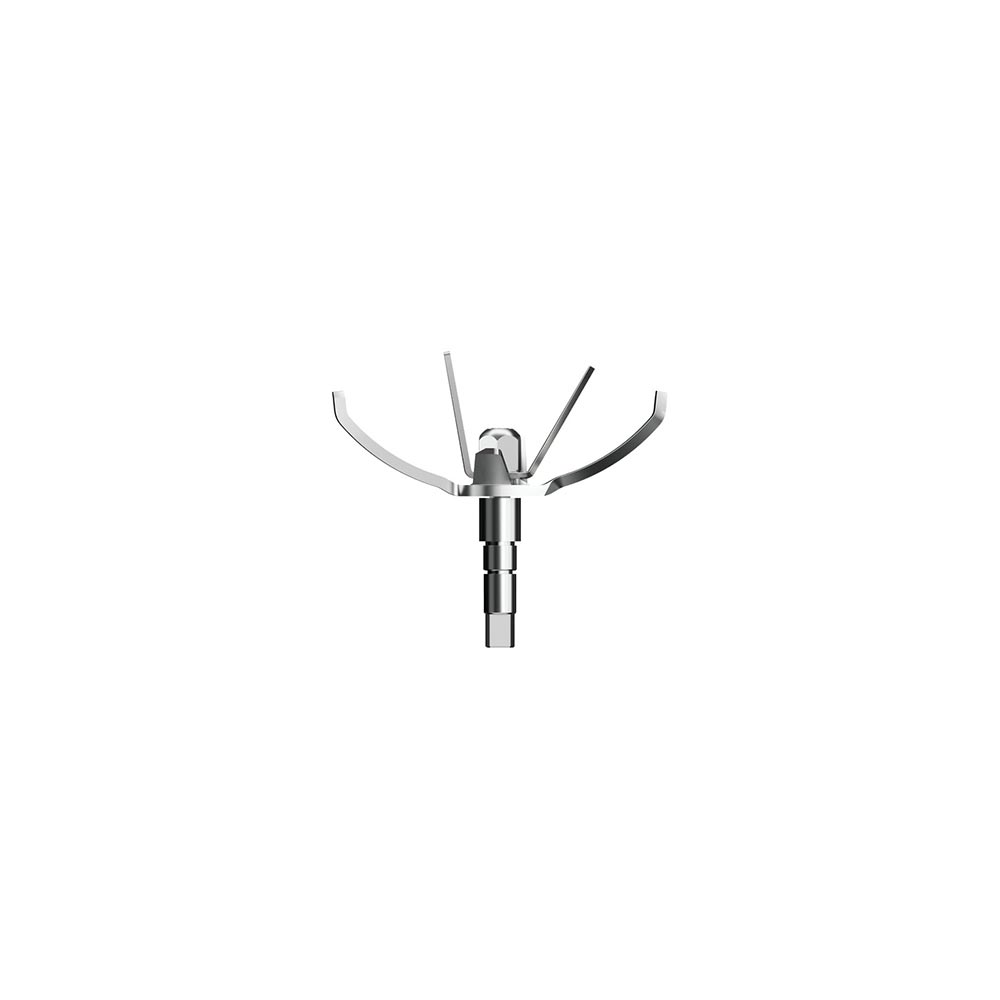 Kinetix® Blade and Bowl System
Specially designed container system with 4 stainless steel blades and rounded edges for a perfect mixing result and obtaining even finer particles.
Item Number: 41039
Dimensions: W x D x H: 152 x 152 x 176 mm
Power supply:: 220 - 240 V / 50 - 60 Hz / 1000 Watt
Rotations: 20500 rpm max.
Weight: 2.32 kg